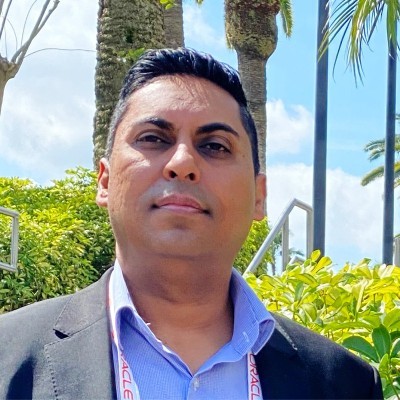 Full truckload freight transportation (FTL) is a popular way of transportation in which your cargo or freight is the only item on the vehicle. This is in contrast to less-than-truckload (LTL) shipping, in which your cargo shares space with other shipments. In this article, we will look at ways you can optimize full-truck load shipments to enhance efficiency.
The Advantages of FTL Shipping
The term "full truckload," abbreviated as "FTL," is also known as "TL" (truckload). In the case of FTL freight transport, a single shipper will have exclusive use of an entire truck throughout the shipping procedure. This means that the truck will only transport the goods of one shipper for the duration of its route.
With full truckload transportation, the entire trailer is booked for a single dedicated shipment – regardless of whether there is additional space. As a result, FTL transportation provides various advantages.
Quick shipping
Full truckload shipment is often a faster delivery alternative than less-than-truckload (LTL) shipping. This is because the shipment can leave for its destination as soon as it is loaded onto the truck, rather than waiting for additional goods to be loaded. Since FTL shipments are only delivered to a single location, there is no need to stop along the way to acquire additional goods or transfer the load to a delivery truck. This saves a substantial amount of time.
Risk reduction
If you are delivering fragile things, such as valuable machinery or medication, you should consider using FTL shipping because it ensures that your items will have fewer points of contact, lowering the possibility that they will be damaged in transit. When you choose a full truckload shipment, your cargo will have the entire truck to itself. This means you won't have to worry about your things being damaged by the cargo of another carrier, nor will you have to worry about your cargo damaging the cargo of another shipper.
Offers several shipping alternatives
Full Truckload (FTL) shipping is an excellent choice for carrying large, delicate, high-risk, non-stackable, or hazardous goods. Carrying multiple high-risk shiploads on the same truck at the same time is often frowned upon. Products that are bulky, fragile, or cannot be stacked may struggle to be carried by LTL. When compared to the cost of damage in an LTL shipment, the slightly higher cost of shipping via FTL is significantly more affordable.
Best Practices to Improve FTL Efficiency
Recognise Your Specific Needs
Having clear expectations can assist you in selecting the best services to match your needs. This must be a top focus while choosing the right carrier and service. If expectations are not satisfied, the lower-priced choice is not necessarily the better option. Consider the following variables when selecting a shipping carrier:
Safety
Reliability
Customer care
Geographic coverage provided
Service kind
Transit intervals
Additional services available
Do not make a hasty decision. Take the time to consider each choice and service in light of your requirements.
Have a Trustworthy Carrier for FTL Shipments
First and foremost, your FTL shipment's speed, safety, and efficiency are only as good as the FTL carrier you choose. As a result, having an established relationship with a dependable carrier is one of the most crucial best practices for optimising operational performance.
Having a preferred carrier you can rely on will save you time and money while also optimising truckload freight performance. Your preferred carrier should have access to a diverse network of high-performing carriers to satisfy your needs for FTL and LTL shipments.
Learn How Shippers Determine Shipping Rates
When transporting FTL goods, it's critical to understand how FTL rates are computed. Rates are determined by supply and demand in most sectors. And in the world of FTL transportation, supply and demand are even more critical.
Mileage is incredibly crucial and plays a significant role in determining FTL rate quotes, but it is not an easy estimate. Nevertheless, greater journeys normally result in higher rates due to the increased driver time and fuel consumption. However, not all lanes are the same price.
Fuel surcharges based on the fuel market prices can have a direct impact on the FTL rate. As a result, transporters and logistics providers adjust their pricing regularly to reflect changes in fuel prices.
Any route that a carrier covers on the schedule is considered a trucking lane. And the trucking lane can change depending on the amount of freight travelling in and out of a location.
Cities having a higher ratio of trucks to available freight may be less expensive than cities with a higher freight volume than drivers.
Every FTL shipment is unique, and the level of appeal varies depending on the carrier. Loads with easier appointment scheduling, the convenience of access, and the availability of backhauls are usually more attractive, which may result in reduced FTL prices.
Increase Carriers' Lead Time
Another one of the greatest FTL freight management practices is to maximise lead times. A longer lead time increases your chances of securing the finest carrier option in terms of delivery dates, service, and shipping rates.
Longer lead times can result in more timely delivery and help you save money. Longer lead periods can also help create greater levels of accuracy and ensure that your goods are delivered on schedule.
For example, if your present shipments have a lead time of five to six days, you may have enough time to precisely organise shipments. It will be a more cost-effective solution if the lead time between the order and the deal is extended.
Optimise Freight Performance by Using a Transportation Management System
Whether the shipment is FTL or LTL, adopting a transportation management system can result in significant savings and efficiencies. As a result, employing an innovative, computerised system remains one of the finest practices.
A transportation management system (TMS) is a piece of software that allows you to easily analyse past and current shipments for full truckload and less-than-truckload shipments.
TMS actively records data to help you and your team forecast and schedule shipments while also identifying gaps. This software can help your team arrange shipments more effectively while also monitoring freight performance.
Finally, leveraging technology to manage shipping and carriers is the key to running an efficient operation.