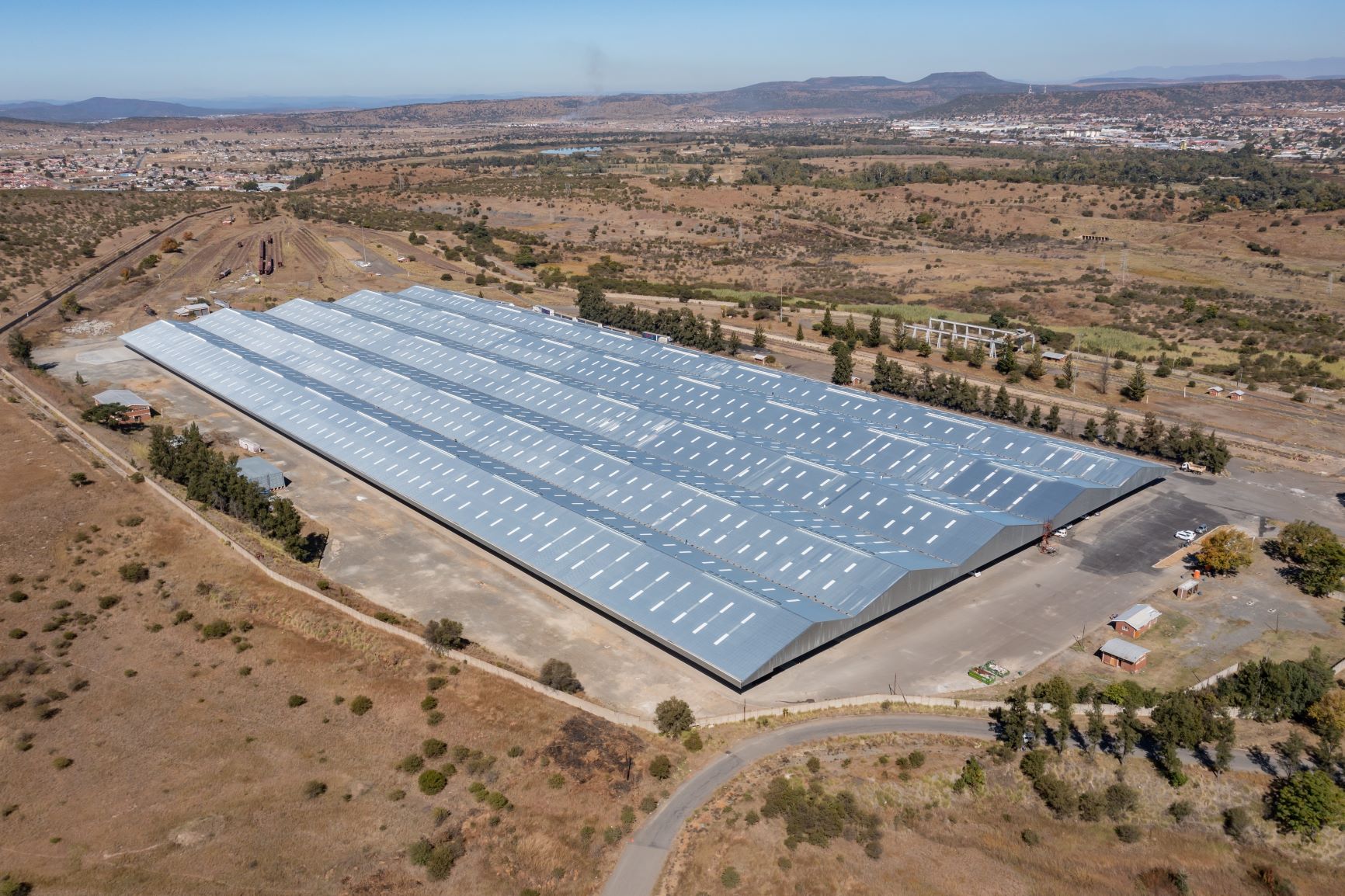 Defy's new Danskraal warehouse comes with an additional R170 million investment to the Ladysmith area, contributing to over 130 jobs.
South Africa's largest manufacturer and distributor of major domestic appliances, Defy, announces today the official opening of their new world-class distribution and warehousing centre in Danskrall, Ladysmith on 19 May. The new facility represents a R170 million investment into the Ladysmith area and will create over 130 jobs within the surrounding communities.
The Defy Danskraal warehouse can process the loading and unloading of more than 200 trucks per day and has a storage capacity of 100,000m³ of product. The strategic location of the distribution centre creates the opportunity to move product by rail from the Ezakheni manufacturing facility to the Durban port 250 kilometres away. This drastically improves the export supply of Defy, and sister brand Beko appliances into Africa, and supports the company's vision of being in the top three appliance brands in all sub-Saharan markets, by 2025.
According to Defy's CEO, Evren Albas, the new Danskraal distribution centre represents the Company's unwavering dedication to the people of South Africa and the community of Ladysmith to see another century of prosperous growth. "Over the last 115 years, Defy has entrenched its footprint in South African households and it is our responsibility to continue making a meaningful impact to the lives of our employees, business partners, consumers and the communities in which we operate".
As a market leader in consumer manufactured goods, Defy continues to look into ways to further improve distribution efficiencies by investing in various local communities in key geographical regions. Distribution and warehousing are key competencies in the Defy supply chain and underline the customer centric ethos of the company. Ladysmith is a prime location to achieve a win-win result due to its strategic proximity to major transport nodes and Defy's Ezakheni manufacturing facility which already operates out of the region.
Since 2012, Defy has invested approximately R642 million in the Ladysmith economy. Danskraal has been designated as a logistics development zone and is strategically located in terms of Defy's planned network. "Our company is guided by our core purpose of Pioneering Our Future Together and we relentlessly strive to raise the bar on innovation, quality and processes that better serve the entire ecosystem. With a R170 million investment and significant job creation opportunities, the new Defy Danskraal warehouse promises to further contribute to the economic and social stability of the Ladysmith community", says Albas.

"With the commencement of the African Continental Free Trade Area (AfCFTA) as of January this year, the move to enhance our capabilities to service the African continent was prioritised, and with the opening our new warehouse and distribution centre, this could not have positioned us on a better footing. We look to pioneer the landscape of the African continent with superior local products, under our Defy and Beko brands to ensure a sustainable growth for the future", concludes Albas.