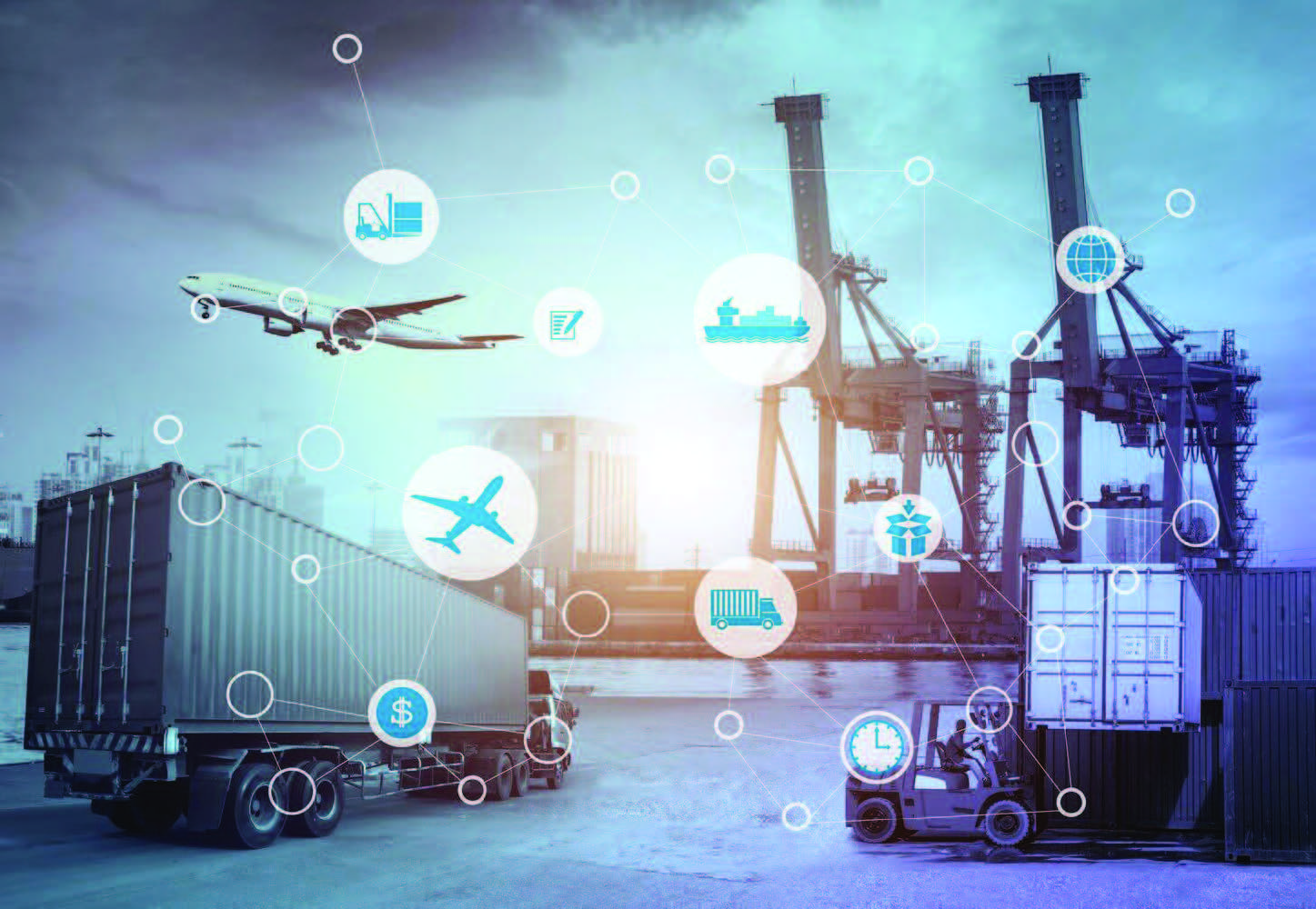 Supply chain change theories to handle continuous improvement are abundant, but major disruption needs rapid step change that is risk balanced with common sense to stay in business.
We're treating COVID-19 like the first ever global supply chain disruption. Admittedly rare, the Black Death (1346-53), flu pandemic (1889-90), Spanish flu (1918), both world wars (1914-18 and 1939-45), HIV all recorded huge death counts. But we've all experienced local/regional disruptions before, so why did this one cause so much distress? Maybe we just don't learn until it hits us in the face.
Centuries ago, with fewer people and less understanding, fewer global logistics reactions were dealt with locally until it was over. Today, supply chains have opened up, with global supply and transport moving the world on ships and through countries on trains/trucks to consumers worlds away from the supply.
We're on top of global business, ready for anything. Professional and self-proclaimed gurus write and share wisdom through social media and conferences. We attend, we listen and then we go back to sleep because we're too busy doing stuff – often the wrong stuff – because no one's head is above the noise to see what's coming.
We 'know' the theories:
Food and beverage – fresh distribution, events and tourism are a huge demand contributor.


National lockdown affects global logistics, specialised products, distant suppliers.


Labour availability/health must work when contagious disease impacts markets.


Customer behaviour is fickle – sentiment and demand sway with trends/rumours.


Delay in activity causes chaos in production schedules, delivery promises.


Process robotics helps agility, quality, repeatability and environmental monitoring.


Knowledge management – realise the power of data and prediction.


Corporate social responsibility – creating opportunity for those who rarely see it.


Social media – instant dissemination of correct (and fake) news, fueling reaction.
If we know this, how do we mess up our economies and populations so badly when real trouble hits? Bring on artificial intelligence. The human type doesn't work. We can be really smart, but just not clever – knowing is useful/passive, applying is critical/active.
Apply knowledge, common sense, intuition, outsidethe-box innovation and speed. Quick response is needed, not committee resolutions but individual responsibility, on-point clarity, solutions not problems – using emotion and care, which is what we'd do for our family in serious trouble.
Doug's disruption remedies:
Always have someone looking ahead – MDs need vision, but I'm talking sight. Interpret what's in front of you coming fast, like a wave. Be prepared for storms: scenario plan consequences of likely major disruptions to your business – forecast causes/effects/actions not just sales/demand. Be ready to act instinctively to sort it – don't think like a salary man, a cog in a wheel. Jump up, shout, be the rabbit in the headlights – stop the car or, even better, turn the Titanic.

Not same old, but new different – think customer/ worker/supplier, how would you react, what will you do or need, how will you change?

Thinking cost/margin protection is necessary but reactive. Think revenue creation, new channels, new customers, new products you can make/deliver that will be demanded.

With supply chain and people lockdown, rethink distribution, share load capacity to fill large trucks. Deliver bulk to new local 'pop-up' cross dock hubs. Then get to handling small deliveries to new destinations – Bottles, Sixty60, Uber meals…

Move consumers upstream in supply chains – think collection options, not just delivery options.


Trust the people you deal with, surprise loyal customers, not with stamps/discounts but with useful solutions. Beware of the 'cheap' guys before you lose your shirt and reputation.


Believe in individual responsibility and ethics.


Timing – what will hit first, how do you react to that, then the next? Use teams.


Data – system data accuracy matters, do it or it won't support your actions. Regularly cleanse, check planning/control parameters, so when you need action, it's not 'fake news'.
We're all hindsight experts. But today your organisation must have a Doomsday Prophet – the just-in-case data engineer, the realist, the conscience armed with well-sorted technology, a crystal ball and a heart.