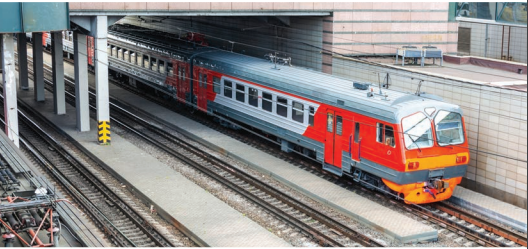 "When will we ever learn" about the significance of effective information and logistics? You need both to be competitive and to win a war.
Music is great to feel, to listen to and to change our mood. Then struggle lyrics (like those quoted above, thanks Pete Seeger) touch us and shake our awareness. They help us understand how to deal with confusion and conflict in our minds – just as with proper accurate information and properly executed logistics.
Looking at current global lessons, what is our mood and motivation?
COVID-19 pandemic – peace time
Firstly, we're all sick of it (a pun, my word). Secondly, it is a two year-long world battle so far. Its arrival abruptly changed the ability to compete:
Product logistics. Ships docked where they could. Containers were delayed or their route and lead time changed hugely. Some cargo perished, some arrived up to a year late. Container logistics costs increased as much as 300 percent of pre-covid costs. And, with lockdowns and less earnings, demand disappeared for many products or changed to more essential/affordable ones.
People-driven logistics. Last-mile logistics and e-commerce/enterprise resource planning (ERP) became Olympian in innovating to get products to consumers locked down at home. Local delivery expectations exploded as consumers shopped online for the first time replacing 'dangerous' mall shopping. But, few companies could react at first. Proficient at delivering to DC, then DC to store, then… hardly anyone, and people bought different stuff as well, not the mix planned for.
This pushed companies to adapt. Established global and local Internet platforms' stock dried up, while local bricks and mortar guys had to move fast to keep some market share. Food and beverage in particular really adapted (Sixty60, PnP online store, Bottles and more).
Factors such as shelf life, lead time to delivery, order quantities, demand and availability all radically changed. If you planned manually, you almost certainly missed the boat here.
Russian invasion of Ukraine – war
We're shocked by this and deeply sympathetic to innocent lives lost, homes destroyed and violation of rights. In the past, wartime deaths were more from malaria, starvation and disease, as well as ineffective logistics. This war may be a competition of logistics and information.
Information. A critical dimension to make sure that resources (armed forces and military equipment) plus products (munitions, food, medical supplies, spares) are effectively deployed to the correct location. But, these locations, unlike DCs, constantly move. Stock accuracy of what is expected (or available) versus what is required where is difficult without adequate, timely planning and feedback (product, quantity and location). Systems and surveillance are required, but not always effective or possible. Visibility and/or prediction are imperative to ensure end points are known. News coverage confuses due to disinformation or dated repetition.
Military logistics. Invasion on paper is clear at the start to the aggressor and planned for accordingly. Potential invasion is less clear to the defender, but their reaction is unclear to the aggressor. Add non-combative supporters (NATO, USA, EU, China) and this is a supply chain (and humanity) nightmare. Supply is relatively simple for supporters – choose what is available immediately, surplus or past its sell-by date and send. Then the aggressor or defender has to move the right stuff to the right place, preferably without the other side knowing this.
Logistics has to cope with moving targets where plan and execution rarely dovetail. Risks are high, causing enormous loss of transport, supplies and wasted expenditure. Rapid adaption and using what you have are key. Getting logistics right can win the war or beat the competition.
'Where have all the flowers gone' – Pete Seeger
Maybe surprisingly, more flowers are supplied to the UK and Europe now from East Africa rather than from the Netherlands. Adaption, slick logistics, market intelligence and strong reliable business systems still enable competitiveness from a distance cost-effectively, showing that we need to keep alert and alive "long time passing".